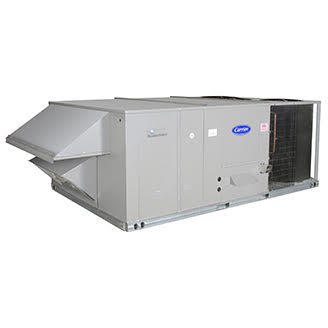 Superior Heating & Air is Denver's premier commercial HVAC contractors. We specialize in design build plan and spec, roof top replacement, service and repair of all Commercial HVAC Systems. Superior Heating & Air provides commercial owners, managers, and builders with state of the art heating and cooling technologies.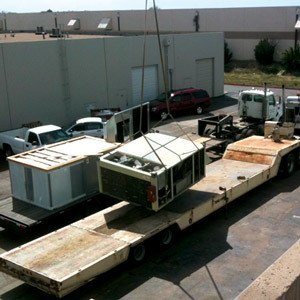 Superior Heating & Air has a long history with commercial HVAC in and around the Denver Metro area. We understand Colorado climate, and the service and system needs that are needed to keep up with the extreme weather that we love in Colorado. For prompt, professional and effective service, Superior Heating & Air is the best choice for all commercial projects.
When you work with Superior Heating & Air you are working with knowledgeable, professional industry experts. First, we listen to YOUR requirements and then customize a commercial HVAC System that best suits your commercial building needs. Every one of our systems is designed to provide maximum efficiency, the lowest maintenance, and the greatest reliability all at the most competitive prices in Colorado. Call us to learn more.
Superior Heating & AC – Commercial HVAC
 At Superior, we specialize in HVAC commercial services for your commercial projects (malls, office buildings, warehouses, etc.). We believe that your HVAC systems must work seamlessly to keep your commercial space comfortable and productive. Our comprehensive HVAC services cater to your new and existing buildings' unique needs in the Denver Metro Area.
Why Choose Superior Heating & AC
Our commercial HVAC services include installation, repair, service, and upgrades. Whether you're building a new commercial space or looking to upgrade an existing one, we have the expertise and experience to help you create a comfortable and energy-efficient environment.
Our Services
We offer a range of HVAC (Heating, Ventilation, and Air Conditioning) services, including commercial HVAC installation and repair, maintenance, repair, and upgrades to improve energy efficiency for both new and existing commercial projects.
Maximize your AC's performance with Superior Heating & Air from minor issues to total failures. Our certified specialists offer top-notch repairs, maintenance, and installations for all makes and models.
Don't let a malfunctioning heating or cooling system ruin your day. We've got you covered if you need commercial HVAC services, installation, repair, or maintenance for your heating and cooling equipment. Our commercial HVAC contractors are trained and equipped to handle any issue with any make or model, from Rooftop Package Units to Water Source Systems to Tube & Unit Heaters.
We also provide top-notch HVAC services for new construction projects. Our certified specialists use cutting-edge technology and extensive experience to provide commercial clients with state-of-the-art heating and cooling solutions tailored to Denver's challenging climate.
Our certified technicians are available 24/7 for emergency repairs and can upgrade your system for energy savings. We take pride in delivering exceptional customer service and custom solutions at Superior Heating & Air.
At Superior Heating and Air, we understand the importance of minimizing downtime and maximizing the performance of your commercial HVAC systems. We aim to help commercial building owners and managers create a comfortable and energy-efficient environment for their employees and customers while saving money. Contact us today to discover the benefits of our expert services.
---
Commercial Services
Commercial HVAC Repair/Service
Rooftop Change-outs
Tenant Finish
Maintenance Agreements
Design, Build, and Engineering
Value Engineering
Project Management & Proactive Trade Coordination
Existing System Analysis
Commercial Products
Heating and Air Conditioning Equipment
Evaporative Coolers
Control Systems
Split Systems
Roof Top Units
Water Source Heat Pumps
Fan Coils & Blowers
Air Handlers
VVT System
VAV System
Novar Systems
Constant Volume Systems
Retail Mall Systems
HVAC Equipment from Industry Leaders
Diffusers
---
Clients Include: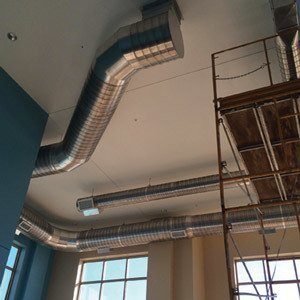 Americas Best Contacts, REI, Circle K, Advanced Auto Parts, Williams-Sonoma, Pottery Barn, 7Eleven, Brakes Plus, Owens Corning, Jenny Craig, Lulu Lemon, Children's Place, Terrapin Care Station, Buddy Boy Brands, Verde Natural, Viola Labs, No. 38, Holiday Inn, Comfort Inn, Steakhouse 316, Woodlake Construction Management, Harris-Dewart Construction, Spyder Construction, and Broker's Contracting .
---
Commercial HVAC Contractor, Commercial Heating Repair, Commercial Air Conditioning Installation in Denver, Lakewood, Centennial, Westminster, Greenwood Village, Broomfield, Littleton, Englewood, Aurora, Boulder, & Thorton, CO