Honeywell TH9320WF5003 Wi-Fi 9000 Color Touch Screen Programmable Thermostat, 3.5 x 4.5- Inch, comes in White, Grey, and Black
With your home's Wi-Fi connection, you can control this thermostat from anywhere in the house. Or with the Total Connect Comfort app, you can monitor or control your heating and cooling system with your smartphone from anywhere and anytime you choose. Back home, you'll like the look of the thermostat's colorful, high-definition touch screen. Change the color to any you wish. Simple programming and touch-screen input make the Wi-Fi 9000 thermostat easy to set up and intuitive to use your price install $520.00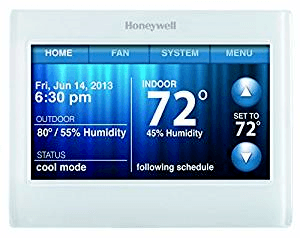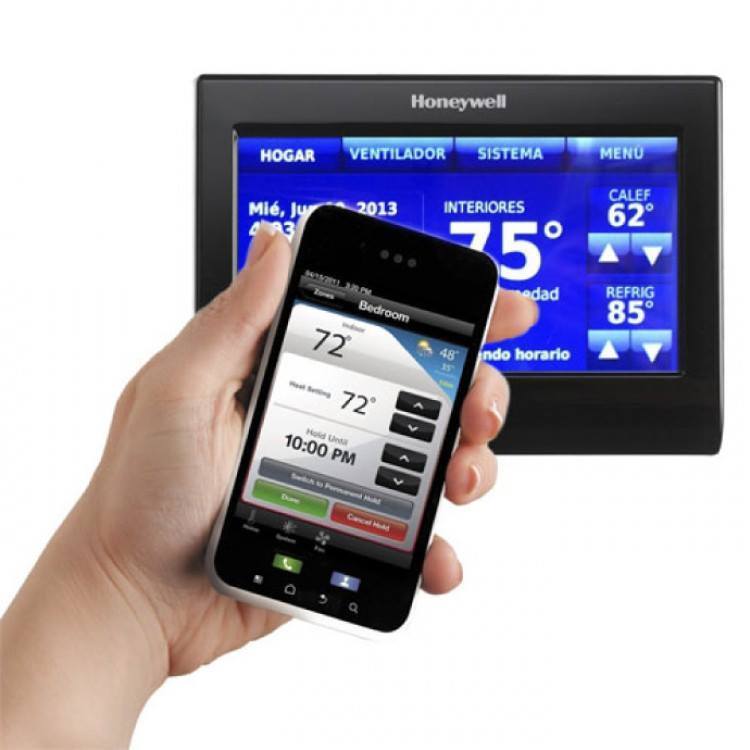 Honeywell TH6320WF1005 Wi-Fi Focus PRO 6000 Thermostat
The Honeywell TH6320WF1005 Wi-Fi FocusPRO 6000 Thermostat may be applied to up to 3 Heat/2 Cool heat pumps and 2 Heat/2 Cool conventional systems. When you use Honeywell's Total Connect Comfort Service, you receive remote access to your thermostat through a computer, tablet, or smartphone and also receive automatic updates through Wi-Fi your price installed $399.00
Glasfloss Industries PTA20251 PTA Series Heavy Duty Disposable Panel Air Filter
The Glasfloss PTA disposable panel filter uses a Progressively Dense media to maximize its dust holding capacity. The media is encapsulated between two metal grids to maintain integrity under adverse operating conditions. The metal grids are thermally bonded to the internal sides of a heavy-duty, one piece craftboard frame. The closed corner construction prevents dust laden air from bypassing the media through open corners. The filter frame is clearly marked with size, U.L. classification and air flow direction just let us know what size you need our tech will clean your grate and return and install your new filter $20.00 any size.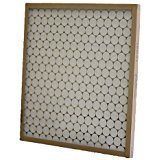 Swamp Cooler Maintenance
Swamp cooler seasonal maintenance is essential to getting the most out of your cooling system. Superior Heating & Air performs seasonal maintenance to keep your swamp cooler performing at peak performance. Ask about our $190.00 cleaning and start-up special.
Swamp Cooler Repairs
Superior technicians are experienced in servicing and repairing all types and brands of swamp coolers. Our techs are available for repairs on your swamps cooler.
Homeowners Enjoy a Lifetime of Energy Savings and Comfort With The Draft Master Attic Stairway Insulator
It has been proven that an unsealed attic door can leak as much air a bedroom air vent. The Draft Master Attic Stairway Insulator can seal this problem area making your customers' home more comfortable and efficient. Made of highly reflective thermal radiant barrier, the Draft Master is light, thin, and effective, reflecting up to 96% of radiant heat and sealing gaps. We use heavy-duty zippers to allow easy access to the attic, and the cover helps to keep valuable heated and cooled air in the living space where your customers want it. As an added benefit, The Draft Master also helps keep the house clean and improves the indoor air quality by keeping dust and insulation in the attic where they belong.
The Draft Master Attic Stairway Insulator
Insulates and seals the drop down attic stairway
Stops drafts and leaks from the attic
Keeps dust and allergens from entering the home
Offers R-Value of 15
Reflects 96% of radiant heat
Eliminates cold and hot spots in the home
Reduces energy bills
Protects the home from moisture and humidity
Offers No Trip Opening and Easy Open Zipper
Double stitched for extra support and long life
Installs in 3 minutes or less
Installs with just a staple gun
Radiant foil on both sides of the insulator
10 Year Warranty
Keeps your cooling and heating dollars in your home saving money
Your Price installed – $300.00
For our maintenance club members – $275.00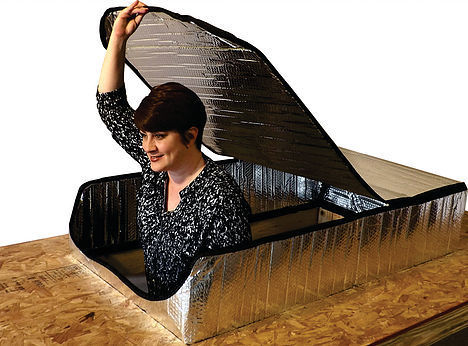 ---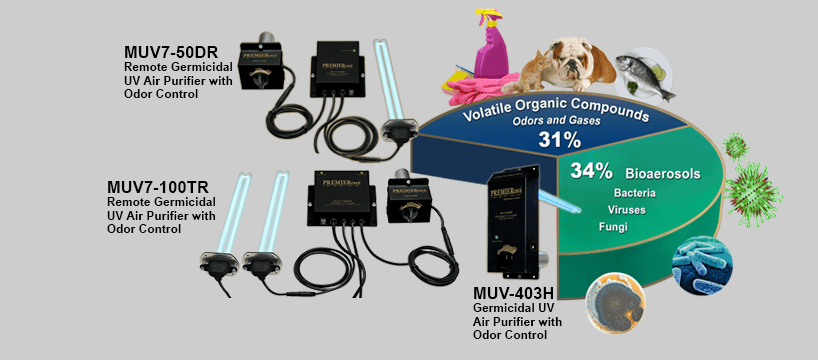 What are the benefits of clean air?
Allergies and asthma are two health problems that can be helped with clean indoor air. When airborne irritants are removed, allergy and asthma sufferers often find relief from their symptoms. Even healthy people who have never suffered from allergies can benefit from clean air. Dust, smoke and other particles float around in the air, causing your drapes and furniture to gather dust. By removing airborne dust particles, you reduce the amount of exposure your respiratory system has to them.
MUV-H Multivoltage UV Germicidal Air Purifier your price installed $573.78
MUV7-50DR Remote Multivoltage UV Germicidal Air Purifier with odor control 3 Piece Set your price installed $805.82
MUV-403H Multivoltage UV Germicidal Air Purifier with odor control your price installed $573.78
Pure Flo HP500 Whole Home True H.E.P.A Air Cleaner your price installed $1032.74