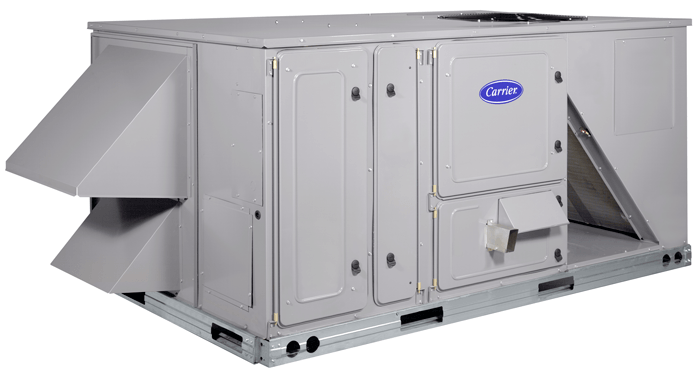 Let the commercial AC maintenance professionals from Superior Heating & Air keep your air conditioning running in peak condition.  Through conscientious tuning, cleaning, and troubleshooting, we protect your long-term comfort. Our commercial AC service's extended service life, restored cooling capacity, minimized sound levels, healthier air quality, far fewer repairs, lower running costs, and more consistent temperatures are just some of the many benefits.  Locally owned and operated, we understand the challenges of maintaining a perfectly cool office during those long, hot summer months in the Denver Metro area, and we provide the perfect solution.
Commercial A/C Service You Can Trust
Seasonal commercial AC maintenance from Superior Heating & Air is convenient, affordable, and effective.  Our certified HVAC specialists arrive right on time, complete an essential checklist, and avoid damage or disruption to your property. We offer flexible scheduling, quick turnaround, and you never pay for more than what you need.
With regular air conditioning maintenance from Superior Heating & Air, you'll stay cool all summer!
With skilled service, customized to your specific requirements, we save you time and money and enhance your everyday enjoyment.  As Colorado's Superior commercial AC maintenance Company since 1996, Superior Heating & Air optimizes comfort across Denver, Lakewood, Centennial, Westminster, Greenwood Village, Broomfield, Littleton, Englewood, Aurora, Boulder, & Thorton, CO.
At Superior Heating & AC, we know how important it is to create a comfortable and healthy indoor environment, especially in the summertime when your commercial space should be a welcome reprieve from the hot sun for employees, customers, and other guests. This is why we offer effective and efficient commercial AC maintenance for all kinds of properties – retail spaces, warehouses, office buildings, and more.
Commercial air conditioning maintenance is especially important in Colorado, considering the unpredictable climate that can require you to switch from your heating system to your air conditioning system multiple times a week. The expertise and high-quality workmanship of our technicians will ensure your AC unit is always ready and reliable.
Preventative commercial AC maintenance
Preventative commercial AC maintenance is the best way to avoid major problems that could make your AC unit break down and require thousands of dollars to fix or need to be completely replaced.
Over time, dirt, dust, and other debris will build up on the cooling coils on the outside of your AC unit, which makes commercial air conditioning maintenance essential. This negatively impacts its performance, making it run less and less efficiently as more and more debris builds up. Cleaning these coils regularly is a crucial aspect of preventative maintenance, and you can trust our technicians to do so extensively.
By ensuring your unit operates at peak efficiency, preventative commercial AC maintenance will also mean better air quality and lower energy costs – two things that every kind of commercial space can benefit from.
Why choose us?
Superior Heating & AC has been providing trustworthy preventative commercial air conditioning maintenance in the Denver metro area for over two decades. In that time, we've developed a reputation for always getting the job done right the first time, every time. Since the beginning, it's always been our mission to provide our clients with not only the highest quality commercial air condition maintenance but also unparalleled workmanship, professionalism, and customer service. Contact us today to join our ever-growing list of satisfied clients!
---
Commercial HVAC Service, Commercial Air Conditioning Service, Commercial AC Maintenance, Commercial Air Conditioner Service in Denver, Lakewood, Centennial, Westminster, Greenwood Village, Broomfield, Littleton, Englewood, Aurora, Boulder, & Thorton, CO